Casa Guardiola's
Official Website
The Guardiola Palace House (1880) is a true work of art, a reference in the Sevillian style and therefore is studied in universities.
It was built in the middle of the Sevillian romanticism movement, although according to historians, it was the trigger of Sevillian regionalism or historicism; a movement that would have its splendor 50 years later with the Expo of 1929.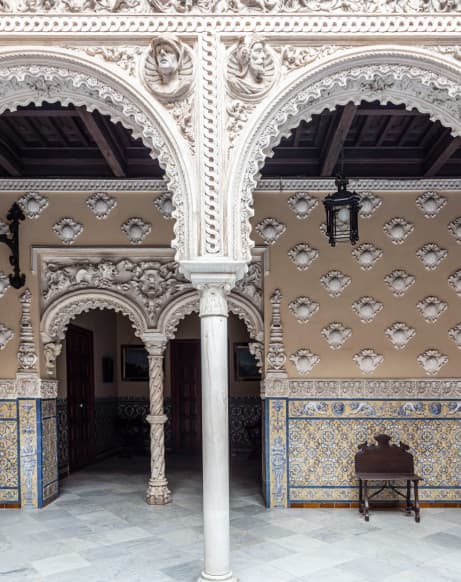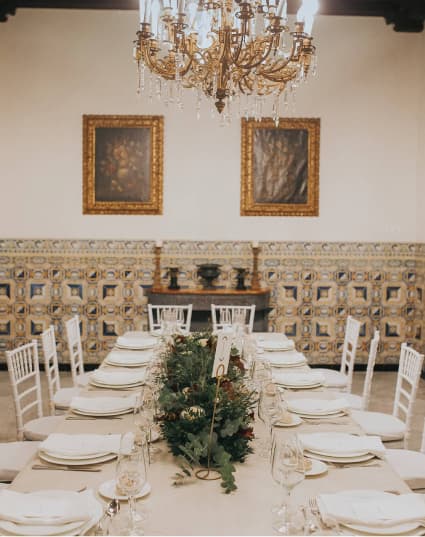 In our facilities we can accommodate 186 people in the same contiguous and covered space.
We could accommodate up to 285 people in the case of adding the front rooms, patio lounge and dining room.
If the characteristics of the event allow a cocktail type service, using all the spaces on the first floor we can accommodate up to 300 people.
This is the official website of Casa Guardiola, property of Dehesa Los Cerrados S.L.
We are not responsible for any information other than what appears on this page, this being the only commercial contact.
Casa Guardiola reserves the right of admission.